Workshops
We'd love to see you at any of our yearly workshops so that we can share our love of the Orff approach and help you gain ideas to use in your classroom!  
What to expect at Our Workshops
Workshop participants do not need to be trained in the Orff Schulwerk approach in order to attend – in fact, we love to introduce new people to the magic of Orff! Music teachers and other educators are welcome to attend our workshops, and need not become members of Atlanta Orff or AOSA in order to participate. Pre-registration is not necessary. 
Preparing for your workshop: 
Expect to move, sing, create, and play! You'll be actively exploring elements of Orff pedagogy, experimenting with composition and improvisation processes, and generating practical ideas for your classroom. Printed workshop notes are included with each session – participants are welcome to jot down notes of their own, but Orff Schulwerk is best experienced through immersion in the process
Wear comfortable clothes and shoes that allow you to move about freely (some participants choose to work barefoot or in dance shoes). Bring along your soprano recorder if you have one.  To accommodate participants with allergies, we ask that you refrain from strong fragrances. Most of our workshops are from 9:00 to 1:00.  Coffee and snacks are provided!
Fees, Registration, and Times
$80 for the Workshop Series and Local Membership
$20 for individual workshops
$150 for Workshop Series, Local, and National Membership
$5 workshop fee for full-time undergraduate students
To register for workshops and/or to become a member, go to Membership.
"Active Approaches to Musicianship"
September 7, 2019 | 9am-3pm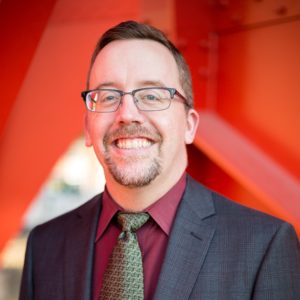 Co-Sponsored with Kodály Educators of Georgia   This workshop will focus on active strategies for fostering musicianship in the general music classroom. Attendees will participate in sample experiences that incorporate singing, performing on instruments, moving, listening, and creating as pathways for developing musical behaviors and strengthening understanding of music concepts.
Brent Gault is professor of music education at the Indiana University Jacobs School of Music. He has taught elementary and early childhood music courses in Texas, Wisconsin, Connecticut, Pennsylvania, and Indiana. He specializes in elementary general music education, early childhood music education, and Kodály-inspired methodology. He also has training in both the Orff and Dalcroze approaches to music education.
Gault has presented sessions and research at conferences of the American Orff-Schulwerk Association, Dalcroze Society of America, International Kodály Society, International Society for Music Education, Organization of American Kodály Educators, and National Association for Music Education. In addition, he has served as a presenter and guest lecturer for colleges and music education organizations in the United States, Canada, China, and Ireland.
Articles by Gault have been published in various music education periodicals, including the Bulletin of the Council for Research in Music Education, Journal of Research in Music Education, Music Educators Journal, General Music Today, Kodály Envoy, Orff Echo, and American Dalcroze Journal. He is the co-editor (with Carlos Abril) of Teaching General Music (2016, Oxford University Press) and author of Listen Up! Fostering Musicianship Through Active Listening (2016, Oxford University Press).
In addition to his duties with the Music Education Department, Gault serves as the program director for the Indiana University Children's Choir, where he conducts the Allegro Choir. He is a past president of the Organization of American Kodály Educators.
"Sound Structures for Creative Musicians"
October 26, 2019 | 9am-1pm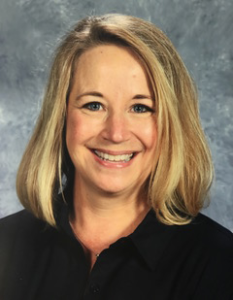 Improvisation is central to the Orff Schulwerk approach. A student who improvises is engaged in a process, which invites thought, application, synthesis, evaluation, revision and reflection. As an educator, planning improvisational experiences for students can be intimidating. Through active participation, collaboration, personal reflection and group discussion, we will explore several structures designed to move students from imitation and exploration to improvisation.  
Connie Van Engen is the music specialist at Bell Prairie Elementary in the North Kansas City School District. Connie has an M.A. in music education from the University of St. Thomas in St. Paul, MN. In 2013 Connie was named "Teacher of the Year" for the North Kansas City schools. She has served as AOSA Region III Representative and Recording Secretary. Connie is a National Conference Chair for the 2020 AOSA Professional Development Conference in Kansas City. She has presented workshops in Orff Schulwerk process throughout the US and teaches Orff Schulwerk Pedagogy at Trinity University in Texas and Baker University in Kansas.
February 1, 2020 | 9am-1pm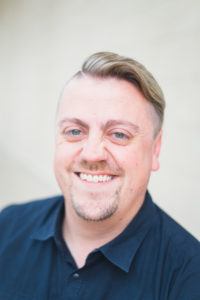 Children play. Games with rules, games of make-believe, games they create, games they learned from their brothers or sisters. And by playing, children learn. They make sense of the world, they learn to work together, they learn to think strategically, they learn to apply what they have learned in other situations to the game they're playing now.   Music teachers have only a limited amount of time with our students. We can harness the power of play in our curriculum to maximize the learning that happens in our classrooms. Hopefully, we can also expand the number of minutes a week our students spend making music by teaching games that they want to play on their own.   Participants will learn traditional singing games and movement games for students of various ages. In addition, participants will explore how to help students create their own games for use in the classroom.  
Andrew Ellingsen teaches elementary music and works as an instructional coach in Decorah, IA. He earned his B.A. at Luther College and his M.A.M.E. at the University of St. Thomas with a dual concentration in Kodály and Orff Schulwerk. He has served on the OAKE national board, a committee for AOSA, and has held leadership positions in state and regional organizations for both Orff Schulwerk and Kodály. Ellingsen teaches in the Orff Courses in at the University of St. Thomas in St. Paul and Southern Methodist University in Dallas, and has presented at both OAKE and AOSA national conferences.
Judith Thompson-Barthwell
"Scaffolding Movement Through Your Music Curriculum"
**CANCELLED** March 14, 2020 | 9am-1pm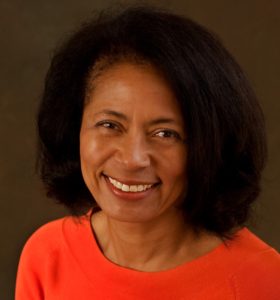 Out of an abundance of caution and care, we have decided to cancel the workshop this Saturday with Judith Thompson-Barthwell.  Many school districts in the Atlanta metro area have cancelled classes in the coming days including our host, Gwinnett County.  We hope to reschedule at a later date if possible. 
Judith Thompson-Barthwell is an Orff music educator of 44 years teaching general/vocal music, Kindergarten, dance, and choir through 12th grade. Now retired, she continues to work with young children in a Detroit Public School, a Lee County School and senior citizens in Florida. 2012 Michigan Music Educator of the Year, she has taught in many Orff courses in the U.S., two in Europe, and continues to clinician at chapter workshops. Judy completed the one-year Special Course at the Orff Institute, after completing her Levels education in both Denver and Memphis. She has published in The Orff Echo and Reverberations, and now directs and teaches in the Michigan Orff Collage Course. Judith is the current Treasurer of the American Orff-Schulwerk Association.
**CANCELLED** April 25, 2020 | 9am-1pm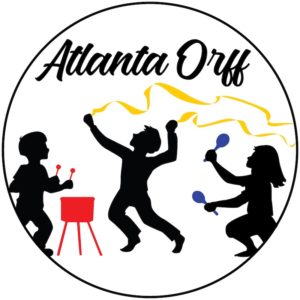 Members who attended the November Professional Development Conference in Salt Lake City, UT will share some of their favorite activities and ideas from conference sessions.