Pop In PL
Join the Atlanta Orff Chapter this year as we host our newest initiative, Pop in PL! We are excited to offer these virtual Pop in PL's free of charge via Zoom. We would love for you to join us as we learn and grow this year!
October 20, 2020 | 6:30pm-7:30pm
Sanitizing Tips and Tricks
September 17, 2020 | 6:30pm-7:30pm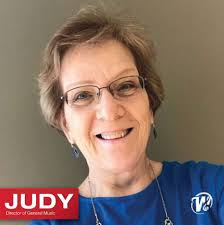 Wondering how to safely clean your instruments during COVID?  We are so excited to host a Pop In PL with Judy Pine from West Music!  She will be sharing tips and tricks with us on how to keep our instruments safe and sanitized!  The registration deadline will be Tuesday, September 15th at 9:00 pm.
August 29 | 11:30am-12:30pm
We invite you to join Brandi Pace, co-founder of Decolonizing the Music room, as she leads a discussion entitled "Beyond Song Selection: An Intro to Decolonizing and Antiracist Philosophies for the Music Room."
Brandi Waller-Pace taught elementary music for ten years in Fort Worth, Texas where she served as a mentor teacher, wrote lower elementary music curriculum, and was awarded the 2018 Bayard Friedman Chair for Teaching Excellence in Performance Arts. Brandi holds a BM and MM in Jazz Studies from Howard University and is pursuing her PhD in Music Education at the University of North Texas. She has completed Orff Schulwerk certification, Kodály level I, and Music Learning Theory levels I & II. An educational equity advocate, she has been a member of the Fort Worth ISD racial equity committee since 2018 and in 2019 completed a Campus Voices Fellowship with Leadership ISD, focusing on educational equity. Brandi is an active musician and performs various styles, most often jazz and early American Roots music. She is an active presenter on topics ranging from decolonizing and anti racist philosophies in music education to the Black history of early American music, and incorporating these into classroom activities.