What is Orff?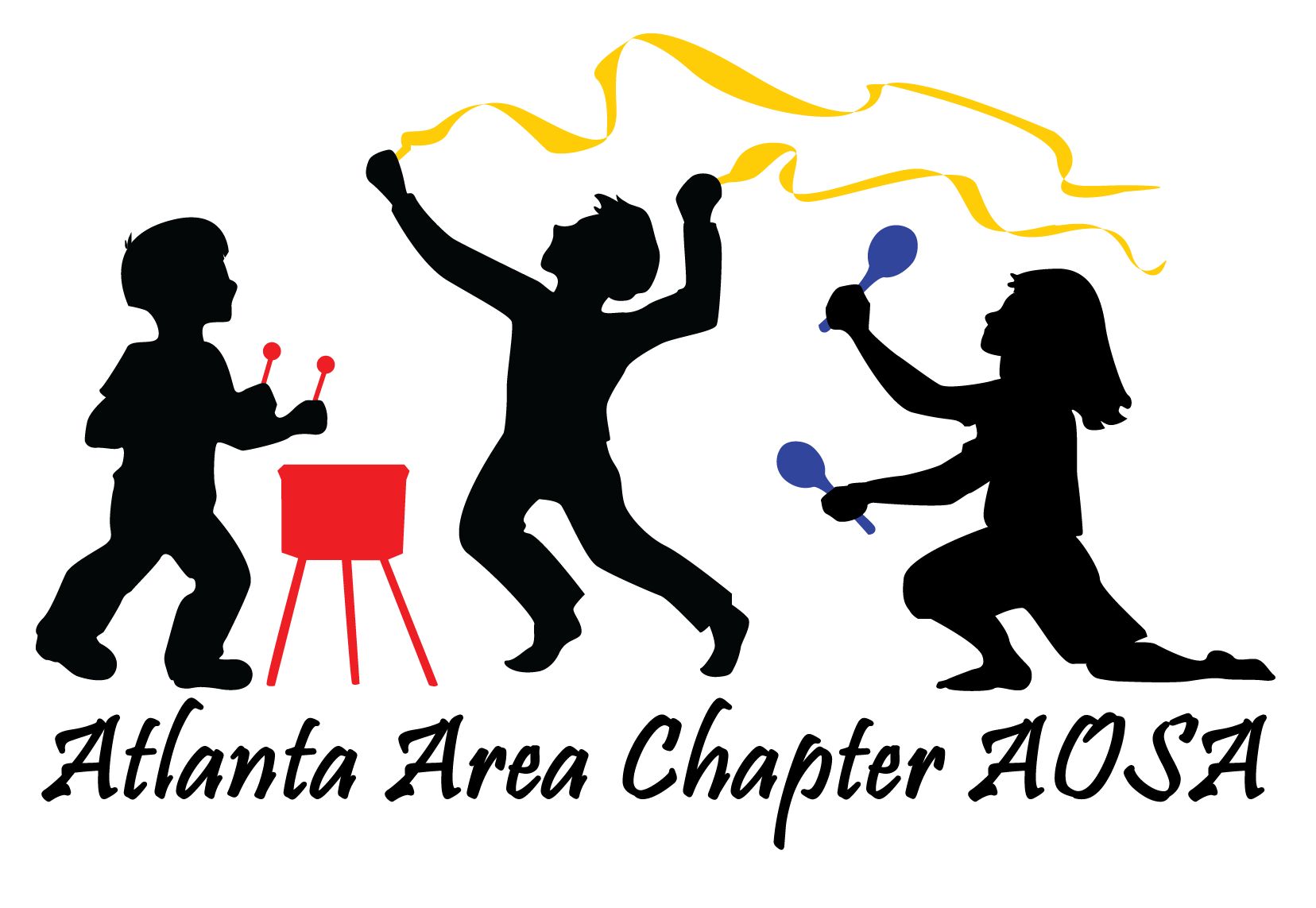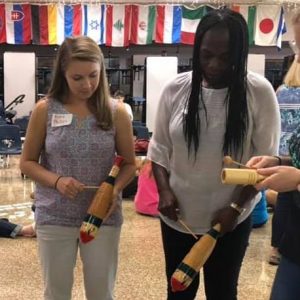 Exploration
Discovering the possibilities inherent in movement, speech, singing and the various instrumental resources.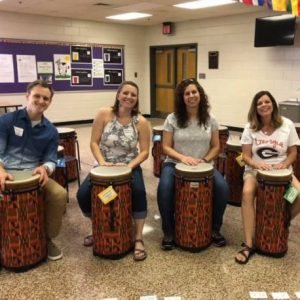 Imitation
Developing the ability to repeat specific patterns, which can then be used as vocabulary for improvisation and later for original composition.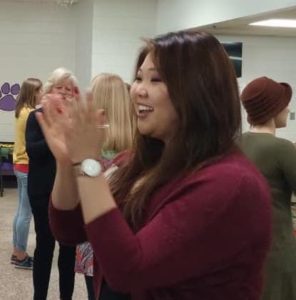 Improvisation
Using known material in spontaneous performance of individual new music and movement ideas.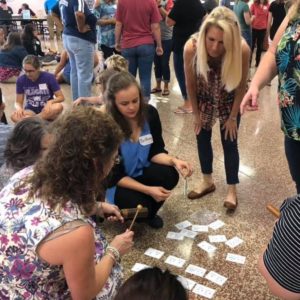 Composition
Developing material, through the previous three phases, that can be remembered, repeated, and often also written down. (Music literacy is definitely considered important in Orff Schulwerk, but not fundamental to being a "musical" person.).
Orff Schulwerk is an approach to music teaching and learning, combined with and supported by movement, based on things children like to do: sing, chant rhymes, clap, dance, and keep a beat or play a rhythm on anything near at hand. These natural behaviors are directed first into responding to and making music; reading and writing music are a later natural outgrowth of these experiences. Composer Carl Orff, originator of the approach, called this music and movement activity "elemental" – basic, unsophisticated, concerned with the fundamental building blocks of both art forms.
The purpose is to provide a means for awakening the potential in every child for being "musical" – able to understand and use music and movement as forms of expression.  The further intent is to develop a foundation for lifelong enjoyment of music and movement/dance, and for some, the incentive for specialized individual study.
Music/movement educators trained in the Orff approach function both as instructors and facilitators, guiding students through several phases of development:  
Atlanta Area Orff Chapter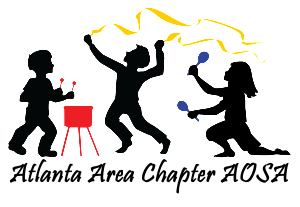 The Atlanta Area Orff Chapter is a professional organization of music and movement educators in the Atlanta metro area that are dedicated to the creative teaching approach developed by Carl Orff and Gunild Keetman.  Atlanta Orff is a regional Chapter of the American Orff-Schulwerk Association (AOSA) and was chartered in 1978.
Atlanta Orff is a local chapter of the American Orff Schulwerk Association (AOSA) and was founded by local elementary music teachers who taught using the Orff Schulwerk process in their elementary classrooms.  Atlanta Orff's primary mission is to  provide an opportunity for professional growth for all elementary music teachers in the Atlanta metro.  We do this by hosting several workshops each year, bringing in the best clinicians in the country.  The Atlanta Orff Chapter was chartered in 1978 and still remains strong today, 40 years later!
American Orff Schulwerk Association
The American Orff-Schulwerk Association is a professional organization of educators dedicated to the creative music and movement approach developed by Carl Orff and Gunild Keetman. Learn about AOSA History and Founders.
Our Mission is:
to demonstrate the value of Orff Schulwerk and promote its widespread use;
to support the professional development of our members; and,
to inspire and advocate for the creative potential of all learners.
Please visit our Diversity, Equity, Inclusion, and Access page to learn about AOSA's commitment to promoting an understanding of issues relating to diversity, inclusion, equity, and access throughout our organization and programs.
AOSA's Core Values direct the work of staff, the National Board of Trustees, and the membership of AOSA. As music and movement educators dedicated to the creative music and movement approach developed by Carl Orff and Gunild Keetman, we believe that:
Every learner deserves the opportunity to actively create, improvise, sing, play, move, 

speak, and listen.

Every learner should experience music and dance from cultures represented in both our 

diverse American society and the larger global community.

Every learner deserves a passionate, committed music educator who values the 

importance of active music making.

Every Orff Schulwerk educator deserves high-quality opportunities to improve their 

pedagogy and musicianship through active, collaborative professional development.

Every Orff Schulwerk educator should cultivate the creative potential in all learners.

Every AOSA member deserves opportunities to engage in open and constructive 

dialogue regarding the future and well-being of their chapter and the national 

organization