Honor Orff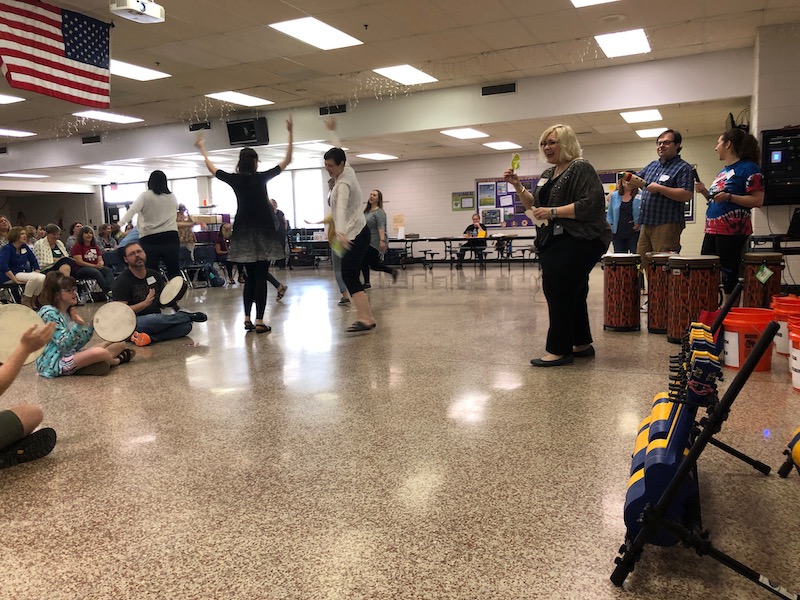 Look below for details about our upcoming Honor Orff Event in May!
Out of an abundance of caution and care, we have decided to postpone Honor Orff 2020 until the Fall.  Once we have decided on a new date for the event and secured a location we will update you with details.  
If you have already submitted registration money for the event planned on May 2nd you will be reimbursed in the coming days.  Please send all questions about Honor Orff to Ariel Robins (Ro[email protected]) or Lydia Lee ([email protected]).
Your 4th and 5th grade students are invited to participate in a city-wide elementary music event sponsored by the Atlanta Orff Chapter called Honor Orff.  This event will take place Saturday, May 2, 2020 from 10 a.m. to 2 p.m. at Christ the King Lutheran in Peachtree Corners, GA.
Students will attend different sessions throughout the day where they will learn different pieces of music including instrumental parts, expressive movement, vocal parts, and recorder. You do NOT need to teach any of the music before the event.  The highlight of the day will be when the students come together to perform these pieces for family and friends at 2:00 p.m.!
What

:  Honor Orff Experience and Performance
Where:  Christ the King Lutheran Church in Peachtree Corners, GA
When:  Saturday, May 2, 2020
Who:  10 students per school (4th and 5th Grade)
Cost: $15 per student which includes a snack and a souvenir t-shirt that will also act as their uniform for the day!
Food: Atlanta Orff will provide a light snack but each child must bring his/her own lunch.  
Each school can bring up to 10 4th or 5th grade students to the Honor Orff Event.  We have created a parent letter with details about the event, payment of the fee, and a deadline to return the completed application to you.  Download that parent letter HERE.  
Once you have selected your 10 students and have their information please enter all of that on this digital form so that we can keep track of everyone who is coming to the event.  Checks for payment can be sent to Ariel Robins at Findley Oaks ELementary, 5880 Findley Chase Drive, Johns Creek, GA 30097
 More details are coming soon.  If you have questions please contact the Honor Orff Committee members:  Ariel Robins (Ro[email protected]) or Lydia Lee ([email protected]).