Workshops
We'd love to see you at any of our yearly workshops so that we can share our love of the Orff approach and help you gain ideas to use in your classroom!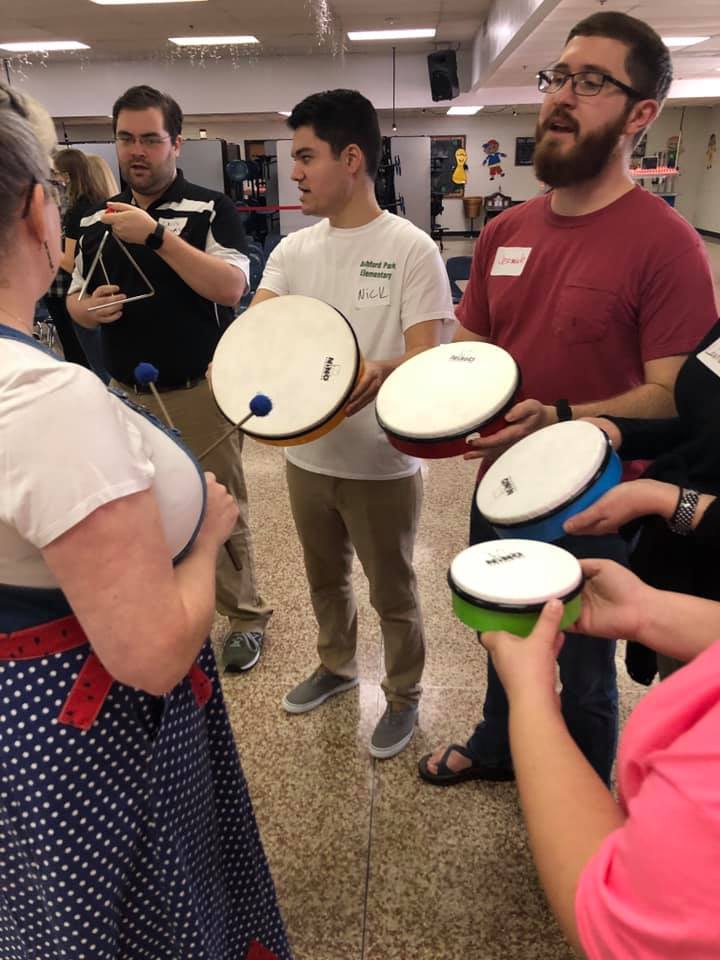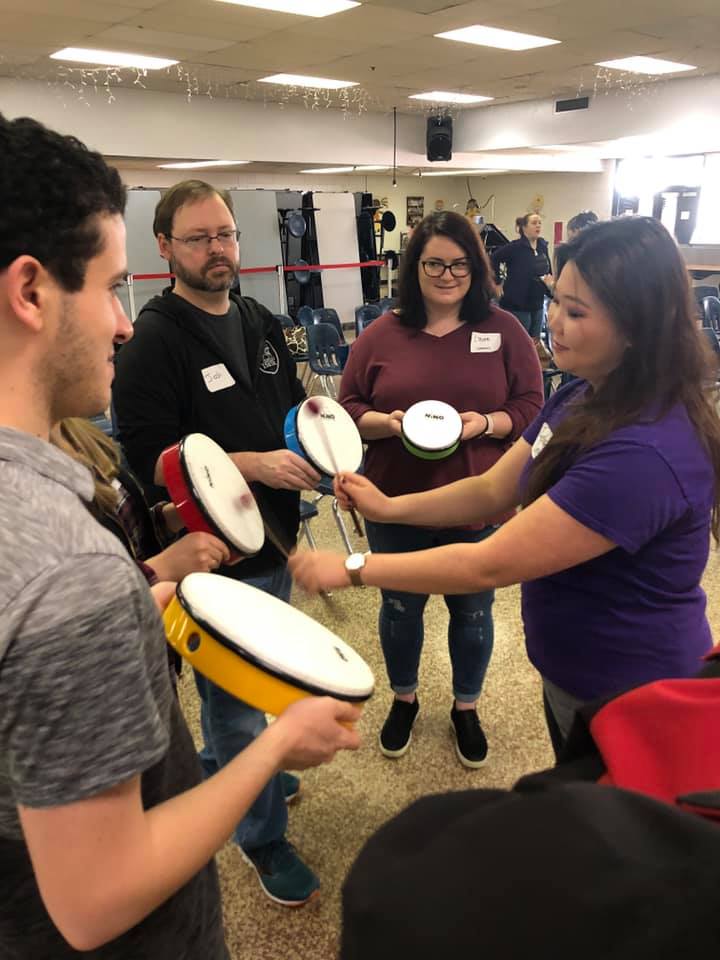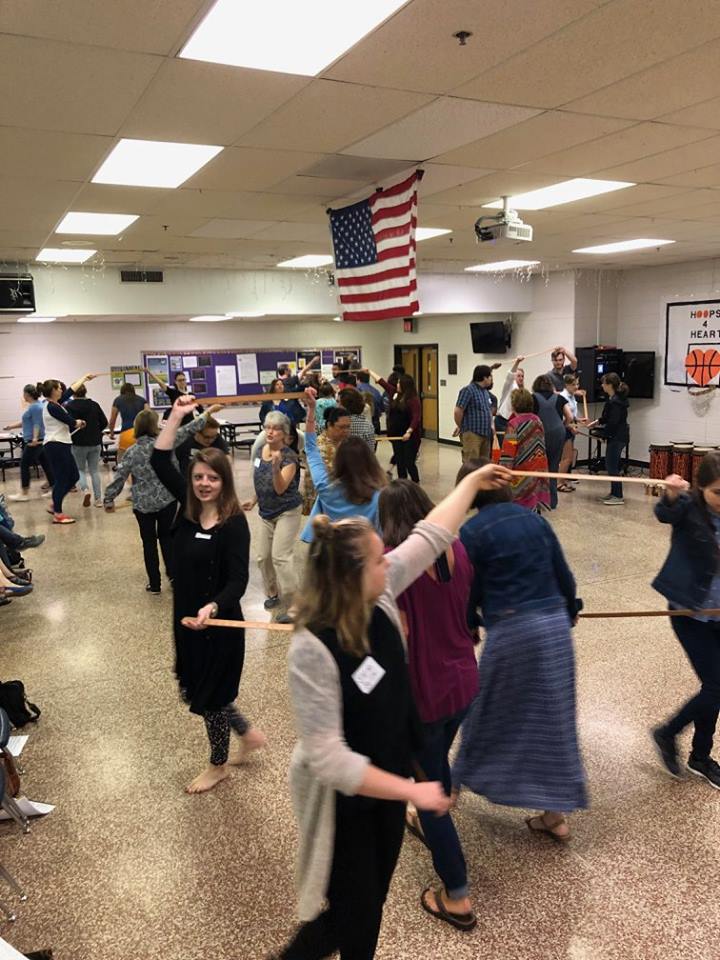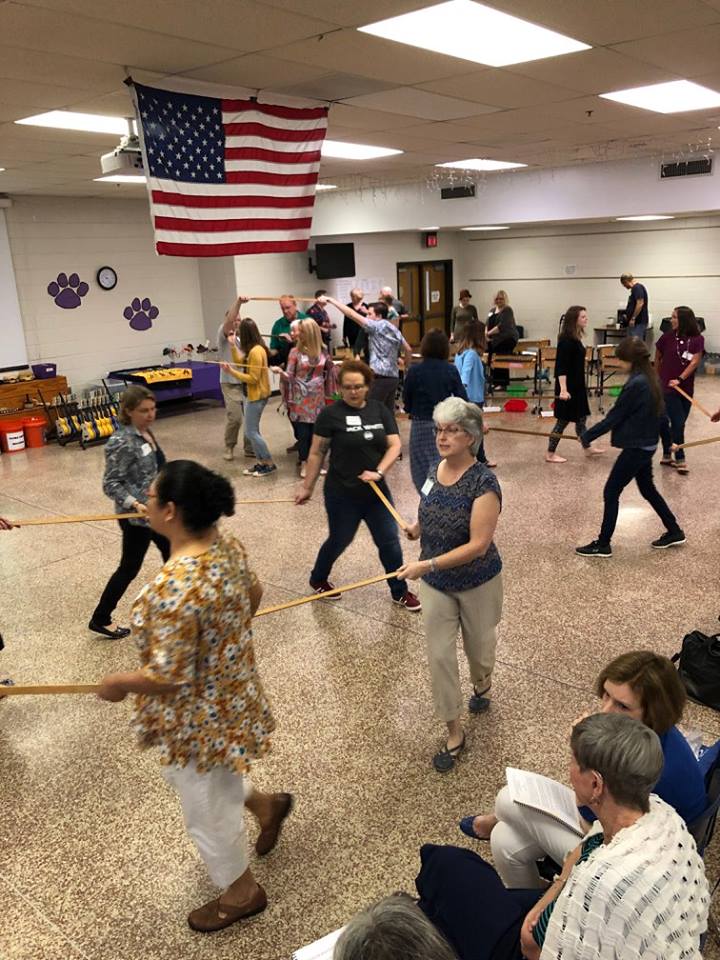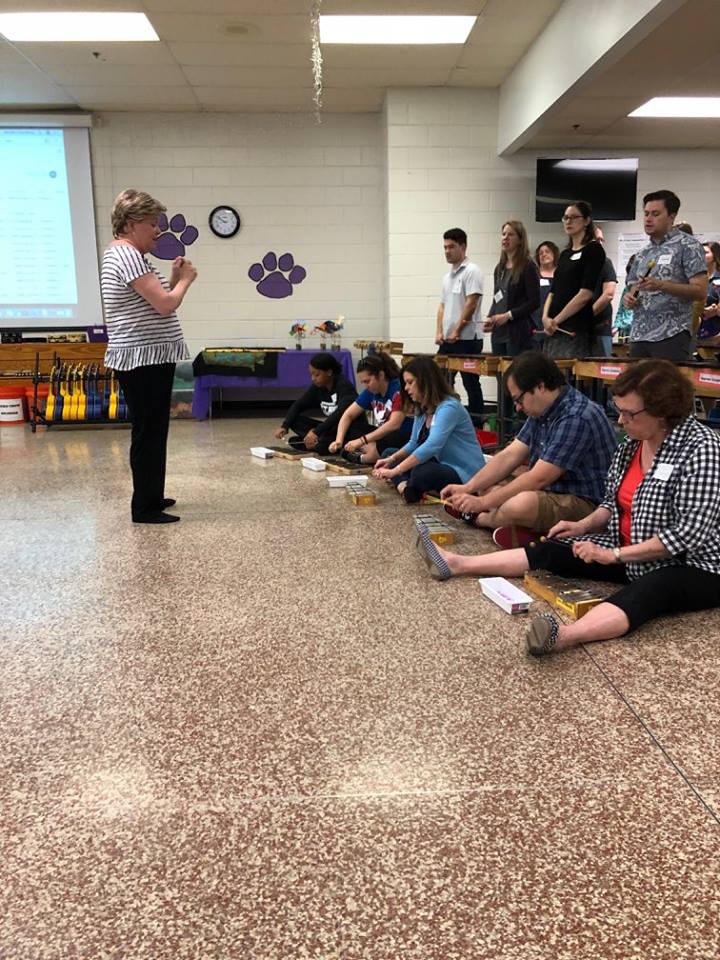 What to expect at Our Workshops
Workshop participants do not need to be trained in the Orff Schulwerk approach in order to attend – in fact, we love to introduce new people to the magic of Orff! Music teachers and other educators are welcome to attend our workshops, and need not become members of Atlanta Orff or AOSA in order to participate. Pre-registration is not necessary.
Preparing for your workshop:
Expect to move, sing, create, and play! You'll be actively exploring elements of Orff pedagogy, experimenting with composition and improvisation processes, and generating practical ideas for your classroom. Printed workshop notes are included with each session – participants are welcome to jot down notes of their own, but Orff Schulwerk is best experienced through immersion in the process
Wear comfortable clothes and shoes that allow you to move about freely (some participants choose to work barefoot or in dance shoes). Bring along your soprano recorder if you have one. To accommodate participants with allergies, we ask that you refrain from strong fragrances. Most of our workshops are from 9:00 to 1:00. Snacks are provided!
Fees, Registration, and Times
$30 for Local Membership
$100 for Local Membership and full workshop series
$25 for individual workshops (Chapter Members)
$45 for individual workshops (Non-Members)
$40 for Local Membership and full workshop series for retired teachers
Workshops are free for full-time undergraduate students and student teachers
To register for workshops and/or to become a member, go to Membership.
"Little People, Big Music: Strategies for Early Childhood Music Education"
September 17, 2022 | Mary Lin Elementary | 9am-1pm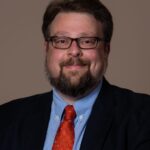 People often inaccurately label early childhood music as overly simplistic. In reality, the skills and knowledge learned by students in grades K-3 are an essential foundation for a sequential K-12 music education.  Through well crafted experiences with a variety of media, early childhood students can sing, say, and play amazing music! Join veteran music educator, Dr. Rob Lyda, as he shares kid tested and approved lessons for early childhood Orff-Schulwerk classrooms.  Come spend the day learning strategies for curriculum development and sequencing, learning management techniques, and multiple ways to engage early elementary students in active music making!
Dr. Rob Lyda is the music teacher at Cary Woods Elementary in Auburn, AL. Throughout his career he has taught a variety of music courses for students in grades K-undergraduate. Dr. Lyda received the B.M.E. from Troy University and the M.Ed. and Ph.D. in Music Education from Auburn University. In addition to his academic degrees, Dr. Lyda has completed certification studies in Kodály (Levels I & II), World Music Drumming, TI:ME, is an Orff-Schulwerk (Levels I-III and Master Class) certified teacher.  Dr. Lyda is the recipient of several awards including school and district Teacher of the Year, the Phi Kappa Phi Love of Learning Award, and he was named the 2019 Lacey Powell Outstanding Music Educator by the Alabama Music Educators Association.  Dr. Lyda is sought-after for his expertise in general music education as a clinician for professional development workshops, curriculum writer, educational consultant, and presenter at state, regional, and national conferences. He holds memberships in the Alabama Music Educators Association (AMEA), National Association for Music Education (NAfME), American Orff-Schulwerk Association, American Organization of Kodály Educators, Phi Kappa Phi, Phi Mu Alpha Sinfonia, and the National Band Association. Currently, Dr. Lyda serves as the Chair of NAfME's Council for General Music Education, Advocacy Chair of AMEA, and President of AMEA. In his spare time, Dr. Lyda enjoys facilitating lifelong music making as the director of the Auburn Ukulele Band.
"OMG That's My Song! Popular Music and Orff Schulwerk"
October 22, 2022 | Mary Lin Elementary | 9am-1pm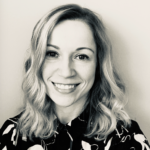 Imitate, explore, and create your way through popular songs. Learn Fortnite moves, play a Queen song, and create your own creed.
Martina Vasil is Associate Professor of Music Education at the University of Kentucky, where she directs one of the longest-running Orff courses in the nation. She teaches collegiate courses in general music, popular music education, and qualitative research and teaches music preK–6 at Lexington Montessori School. She is a Fulbright Scholar, an Orff Echo editorial board member, and president of the Association for Popular Music Education. Her PhD and BM are from West Virginia University and her MM from Eastman School of Music.
"Creative Combinations: Frame Drums, Body Percussion and Improvisation!"
January 21, 202 | Virtual Workshop | 9am-11am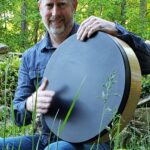 Body percussion! Frame drums! Rhythms of the Mediterranean! Building bricks! Exploring scat rhythms! Tubano drumming! All of this plus a brand new speech piece ("Bedtime Chaos") will be at James Allen's virtual workshop.
James Allen, a K-5 level 3 Orff certified music specialist, was a featured presenter at the AOSA National conference (2021), presents workshops to Orff chapters nationwide, school districts and state conferences, created a frame drum unit and presented a webinar for Musicplay.com and recently wrote an article for "Reverberations" on frame drums. James toured for Broadway and performs with jazz, Sephardic and folk groups. James received a BFA from SUNY Purchase and a Masters in music performance from Yale.
This workshop will be $10 for members and non-members alike.
"Tantalizing Timbre and Tone: Creating Activities Using the Timbres and Tones of Orff Instruments"
February 11, 2023 | Chattahoochee Elementary | 9am-1pm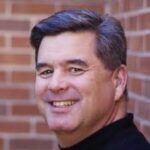 This session will focus on the unique timbres of the Orff instruments and how each might be used creatively.  Please bring Soprano and Alto recorders. 
Charles Tighe is an Assistant Professor of Music Education at Kennesaw State University in Kennesaw, GA. Mr. Tighe was educated at Kenyon College, University of Colorado – Boulder, and Boston University and received his Orff training at the University of Memphis (Levels and Master Class), University of Nevada – Las Vegas (AOSA Apprenticeship), and the Orff Institute at the Universitát Mozarteum in Salzburg, Austria (international Course). Mr. Tighe has presented sessions, workshops and Orff courses at the AOSA National Convention, Cobb County Schools District, Georgia Music Educators Association, Virginia Commonwealth University, and Memphis City Schools. 
 Internationally, Mr. Tighe has presented at the National Conference of Carl Orff Canada as well as workshops in Singapore and New Delhi, India. During his 23 years as a Music Specialist in Cobb County, GA, Mr. Tighe's students performed at the National Conference of the American Orff Schulwerk Association, three state conferences of the Georgia Music Educators Association, and the State PTA Association. Mr. Tighe is an author of Silver Burdett Interactive Music published by Savvas (formerly Pearson Education).
March 11, 2023 | Mary Lin Elementary | 9am-1pm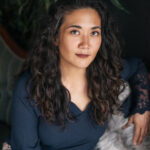 Come sing and play songs and games from the Philippines! In this workshop, we will learn some Filipino history, culture, and music through Tiffany's new book, "Songs of the Sun: Filipino Folk Songs for the Musical Classroom."
Tiffany Unarce Barry is an adjunct professor in the School of Music and Dance at SJSU and a K-8 music teacher at Granite Bay Montessori in Roseville. A second- generation Filipino-American, Tiffany has sung and played violin in ensembles all her life. She earned her BA in Vocal Performance at SJSU in 2001 and received a Single-Subject Teaching Credential in 2005. In 2008, she became Orff-certified through the San Francisco International Orff Course and in 2017, she earned her MA in Music Education at SJSU with a focus on providing more Orff Schulwerk Teacher Training to educators in the South Bay.
Tiffany taught general music and a variety of instrumental and choral ensembles for 14 years at Cambrian School District, where she was voted "Teacher of the Year" in both 2010 and 2017 for her expertise in arts integrations, STEAM education, and Project-Based Learning. She also received CMEA Bay Section's Outstanding Classroom/General Music Educator Award for 2017-2018. Tiffany has held board positions for Resounding Achord Productions, Northern California American Orff Schulwerk Association Chapter, and CMEA Bay Section. Her most recent appointment is on the American Orff Schulwerk Association's Board Restructuring Ad-Hoc Committee, which aims to improve representation and inclusivity within the national organization.
As a presenter and writer, Tiffany has published articles in AOSA's The Orff Echo and Reverberations, Buck Institute for Education's PBL Blog, and Teaching with Orff. In February 2021, Tiffany published her first book, Songs of the Sun: Filipino Folk Songs for the Musical Classroom.