Fees, Registration, and Times

The fees for workshops are as follows:
$60 for the entire series for Atlanta Area Chapter members
$20 for individual workshops
$5 for full-time undergraduate students (pay at workshop)
To register for workshops and/or to become a member, go to Membership.
---
2017-2018 Workshop Series
*All workshops are at Chattahoochee Elementary School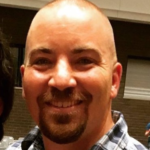 September 9, 2017 | 9am-1pm
Joshua Southard
"It's All About the Process: Keetman's Building Bricks and Beyond "
Using the elemental rhythmic building bricks, we will explore improvisation and composition in the classroom. Using pieces and examples in the Music for Children Volumes and supplemental materials, participants will learn how to play, improvise, and create and expand on them! Come ready to Sing, Dance, Play, Move, and CREATE!
Josh Southard teaches K-5 music at Smoky Row Elementary in Carmel, IN. He holds a bachelor's degree in music education from Butler University and a Master of Music Education with Orff Emphasis from Anderson University. Josh served four years as president of the Indiana chapter of the American Orff Schulwerk Association. He apprenticed Level I with Cindy Hall at the University of St. Thomas in Minnesota and has presented at workshops across the country and Indiana state music conventions. He currently teaches Level I Basic in Gwinnett County Public Schools in Atlanta, Anderson University in Anderson, IN, and DePaul University in Chicago. His article "The Importance of the Volumes" was printed in the Spring 2012 edition of the Orff Echo.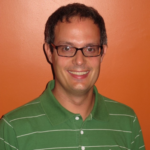 October 28, 2017| 9am-1pm
Joshua Block
"Let the Children Be Their Own Composers: Movement as a basis for musical composition "
This famous quote by Carl Orff expressed his philosophy that children should be allowed to create music and dance at their own level, inspired by their imaginations. Learning should be pleasurable, filled with joy and excitement. In this workshop, we will explore ways to facilitate improvisation and composition using the Orff media of speaking, singing, playing, and dancing. With today's talk of 21st Century Skills, there is no better way to get children thinking critically, collaborating, communicating, and creating than through movement and music, using the Orff-Schulwerk process. We will explore ways to make this a reality, beginning with their earliest experiences. Explore the intertwining nature of music and dance through stories, rhymes, and poetry. New concepts are learned more deeply and effectively when the students have a chance to play and create with them. Help your students apply what they have learned in music class by accompanying their movements using their voices and other instruments. Students are much more invested in music class when they have creative input. Learn ways to make this possibility become reality! *This will be an active workshop, please wear clothes in which you will be comfortable moving around and bring a soprano recorder if you can.
Joshua Block teaches movement and music at Madison Simis Elementary in Phoenix, an International Baccalaureate School. He teaches classes on dance, music, creativity, and imagination at ASU. He is Past-President of AZ Orff and Arizona Kodály Teachers Society. He teaches movement for Orff-Schulwerk certification courses and is on the AOSA Board of Trustees. He presents at Orff Chapters around the country and presented sessions at the 2015 American Orff-Schulwerk Association's National Conference. He is director of the training choir for the Phoenix Boys Choir. He also teaches private piano and voice lessons.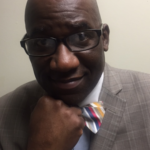 February 3, 2018 | 9am-1pm
Tom Pierre
"Orff-Schulwerk in the Urban Classroom: Gotta see it for yourself!"
There is a place for every child in The Schulwerk. Every learner has creative potential. In this interactive session, participants will experience ways of tapping into the creative potential of learners in urban school settings to provide meaningful musical experiences. Through singing, saying, moving, playing and creating, the urban classroom can experience multicultural and integrated arts that address varied learning modalities.
Thomas Pierre is a National Board Certified Music Teacher, and certified Orff-Schulwerk practitioner. Mr. Pierre has spent more than three decades nurturing a spiritual commitment to music. He attended the famous Fiorello H. LaGuardia High School of Music and the Performing Arts (the school featured in the motion picture "FAME"), and received both his Bachelor's and Master of Arts degrees from Howard University. He has taught vocal, general and choral music at all grade levels. He is also the recipient of the 2011 Mayor's Arts Award for Excellence in Teaching, and The Kennedy Center Changing Education Through the Arts Certificate of Study. Mr. Pierre has furthered his study in the Schulwerk at The Orff Institute in Salzburg, Austria and in Ghana, West Africa. He has also studied with Doug Goodkin, Keith Terry & Linda Tillery at The San Francisco Orff School, and Jay Broeker. Mr. Pierre has presented on a national, state and local level. He has presented at The National Association for Music Education, The American Orff Schulwerk Association, The National Board for Professional Teaching Standards' Teaching & Learning Conference, and several State Music Education Associations. In addition to his academic endeavors, Thomas Pierre is deeply involved and committed to gospel and sacred music. He is the founder of both the National Capital Area Choir and the Howard University Community Choir, served as the Howard University Community Choir's director for fourteen years, and currently serves as the director of the National Capital Area Choir. Mr. Pierre is currently a Vocal Music teacher in Prince George's County. Throughout the years, Thomas Pierre has provided support to children and adults that aided in closing the achievement gap in urban education through arts education and arts integration.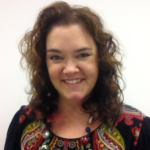 March 3, 2018 | 9am-1pm
Aimee Pfitzner
"Hands to Hands: Singing Games and Clapping Games from Around the World "
In a music galaxy far, far away, the teacher racked her brain all day. Global music fun, you say? Get ready, get set, we play today!  You will be tapping your toes, clapping hands, singing, swinging and sashaying while learning songs and games from around the world.  This is a high-energy, hands-on workshop you won't want to miss with plenty of giggles and guffaws thrown in. Come join the fun!
Aimee Pfitzner
has been the Lower School Music Director at Cannon School in Concord, NC for 20 years.  She holds a Master's Degree in Music from UNC-Greensboro and Master's Level Orff Schulwerk Certification from the University of Memphis, Levels II and III from University Nevada, Las Vegas, and Level I from Bridgewater State University in Massachusetts.  Aimee presents at local and state workshops and also at national AOSA conferences.  Her books published by Beatin' Path Publications can be found at www.singsmileplay.com.  Aimee is passionate about adoption, music making, travelling, and anything to do with creativity; zendoodling, making jewelry, digital scrapbooking, painting, and sewing.  When not teaching, singing, or gardening, she can be found musically musing on her blog,  
http://ofortunaorff.blogspot.com
.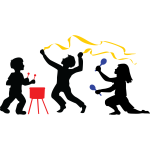 April 21, 2018 | 9am-1pm
Atlanta Area Chapter Share Session
Members who attended the November Professional Development Conference in Fort Worth, TX will share some of their favorite activities and ideas from conference sessions.