Workshops
We'd love to see you at any of our yearly workshops so that we can share our love of the Orff approach and help you gain ideas to use in your classroom!  
What to expect at Our Workshops
Workshop participants do not need to be trained in the Orff Schulwerk approach in order to attend – in fact, we love to introduce new people to the magic of Orff! Music teachers and other educators are welcome to attend our workshops, and need not become members of Atlanta Orff or AOSA in order to participate. Pre-registration is not necessary. 
Preparing for your workshop: 
Expect to move, sing, create, and play! You'll be actively exploring elements of Orff pedagogy, experimenting with composition and improvisation processes, and generating practical ideas for your classroom. Printed workshop notes are included with each session – participants are welcome to jot down notes of their own, but Orff Schulwerk is best experienced through immersion in the process
Wear comfortable clothes and shoes that allow you to move about freely (some participants choose to work barefoot or in dance shoes). Bring along your soprano recorder if you have one.  To accommodate participants with allergies, we ask that you refrain from strong fragrances. Most of our workshops are from 9:00 to 1:00.  Coffee and snacks are provided!
Fees, Registration, and Times
$20 for Local Membership

 $5 workshop fee for chapter members

$20 for individual workshops (Non-Members)
Workshops are free for full-time undergraduate students and student teachers
To register for workshops and/or to become a member, go to Membership.
August 29, 2020 | Virtual Workshop | 9am-11am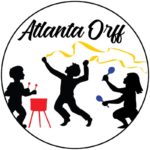 Members who attended the November Professional Development Conference in Salt Lake City, UT will share some of their favorite activities and ideas from conference sessions.  This workshop will be held virtually through Zoom and is free for all to attend!
Click the button below to register for this workshop!  Chapter members do not need to register.
"Effortless Play through the Screen: Ensuring Creativity and Community in Distance Learning"
October 24, 2020 | Virtual Workshop | 9am-11am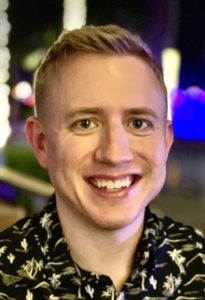 Whether it be Zoom sessions, asynchronous videos, or social distanced music in the classroom, the possibilities of play can still be present in our teaching. Utilizing the tools of non-verbal communication, found sounds and props, and reimagining folk dance and creative movement, we can still build community and ensure creativity is at the forefront of our learning. Come join me for a morning full of practical and playful ideas!
Matthew Stensrud  teaches kindergarten through fourth grade general music at Sidwell Friends Lower School in Washington, DC. He completed his Orff Schulwerk certification at the San Francisco International Orff Course in 2013 and is an Orff Schulwerk Certified Teacher Educator of Movement, currently teaching at the Portland Orff Course in Portland, OR. Matthew serves as President of the Middle Atlantic Chapter of AOSA and on the Editorial Board of The Orff Echo, the quarterly publication of AOSA. He was also a Key Content Contributor to the book, Responsive Classroom for Music, Art, PE, and Other Special Areas. He was Teacher of the Year in 2017 and recognized with the Spotlight Award by the American Center for Elemental Music and Movement in Summer 2017. He lives with his husband in Alexandria, Virginia. You can find Matthew on social media @MisterSOrff on Facebook and Instagram, as well as on his YouTube page, or at www.mistersorff.com.
Click the button below to register for this workshop!
"21st Century Orff: Making Collaborative Learning Visible"
February 6, 2021 | Virtual Workshop | 9am-1:30pm

(There will be a 30 minute break for lunch.)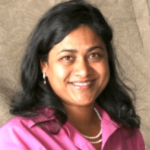 Manju Durairaj was born and raised in India. She studied in London, England, and was involved in graduate research projects on comparative pedagogical practices of Indian (carnatic) and Western Music. Durairaj is certified in Orff Schulwerk, having completed her levels training at VanderCook, George Mason University, University of St. Thomas, and at the Orff Institute in Salzburg, Austria. She currently teaches PreK-5 general music at the Latin School of Chicago. She is president of the Greater Chicago Orff Chapter, has presented at ISME, AOSA, OAKE, ILMEA, ECMMA, MKMEA and NAfME (formerly MENC), and has been published in the Bulletin of the Council for Research in Music Education.
"Create Mirrors, Windows, and Sliding Glass Doors through Children's Literature"
March 20, 2021 | Virtual Workshop | 9am-11am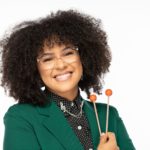 Learn how to incorporate an inclusive space for literature to teach musical concepts in your classroom. Teachers in this session will be able to encourage social and emotional learning by understanding the differences between creating mirrors, windows, and sliding doors through children's lit.  Charissa will bring 5 book recommendations for the music classroom written & illustrated by Black & Indigenous People/Persons of Color (BIPOC). Be ready to create, play, and add movement to bring new classroom stories to life!
Charissa Duncanson (kuh- rih-suh  dung-kin-sen) has taught K-5th grade general music in the Metro Detroit Area since 2014 and currently teaches K-8th in Detroit Public Schools.  As a professional, she has presented locally and internationally. Being an avid advocate for music education, Ms. Duncanson has served on multiple boards for music education associations including MMEA Michigan, Detroit Orff Schulwerk Association, and The American Orff Schulwerk Association . In her spare time  Charissa loves to craft and go on walks with her husband and dog, Maizey.
April 17, 2021 | Virtual Workshop | 10am-11:30am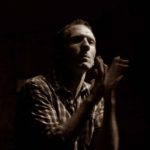 Stomping, clapping, slapping and everything in between – this dynamic, high energy workshop will explore the use of the body as a percussive instrument. The session will feature a range of rhythmic warm ups, Afro-Brazilian grooves and percussive routines. Led by ex-STOMP cast member Ollie Tunmer (Beat Goes On), this will be an invigorating workshop suitable for all, regardless of prior musical experience.
Ollie Tunmer is the founder and Director of Beat Goes On. He is a former cast member of the hit show STOMP and its sister show, 'The Lost & Found Orchestra'. He is also a qualified secondary music teacher and combines these experiences to deliver what he hopes are fun, engaging and memorable workshops.
He regularly delivers workshops, CPD and INSET for Teach First, School Direct, United Learning and Music Education Hubs throughout the UK. He works with a number of international schools in the COBIS, BSME and FOBISIA networks, and delivers keynote speeches, most recently at the Latin American Heads Conference in São Paulo.
As Director of Beat Goes On, Ollie has developed a range of percussive workshops, which draw on participants' own ideas, as well as developing skills and knowledge. Ollie also promotes the use of music as a means of encouraging well-being, for both individuals and teaching communities.
Ollie aims to pass his passion for music to all that he works with.  Find out more about Beat Goes On here!