Atlanta Area Orff Chapter
The Atlanta Area Orff Chapter is a professional organization of music and movement educators in the Atlanta metro area that are dedicated to the creative teaching approach developed by Carl Orff and Gunild Keetman.  Atlanta Orff is a regional Chapter of the American Orff-Schulwerk Association (AOSA) and was chartered in 1978.
Atlanta Orff is a local chapter of the American Orff Schulwerk Association (AOSA) and was founded by local elementary music teachers who taught using the Orff Schulwerk process in their elementary classrooms. Atlanta Orff's primary mission is to provide an opportunity for professional growth for all elementary music teachers in the Atlanta metro. We do this by hosting several workshops each year, bringing in the best clinicians in the country. The Atlanta Orff Chapter was chartered in 1978 and still remains strong today, 40 years later!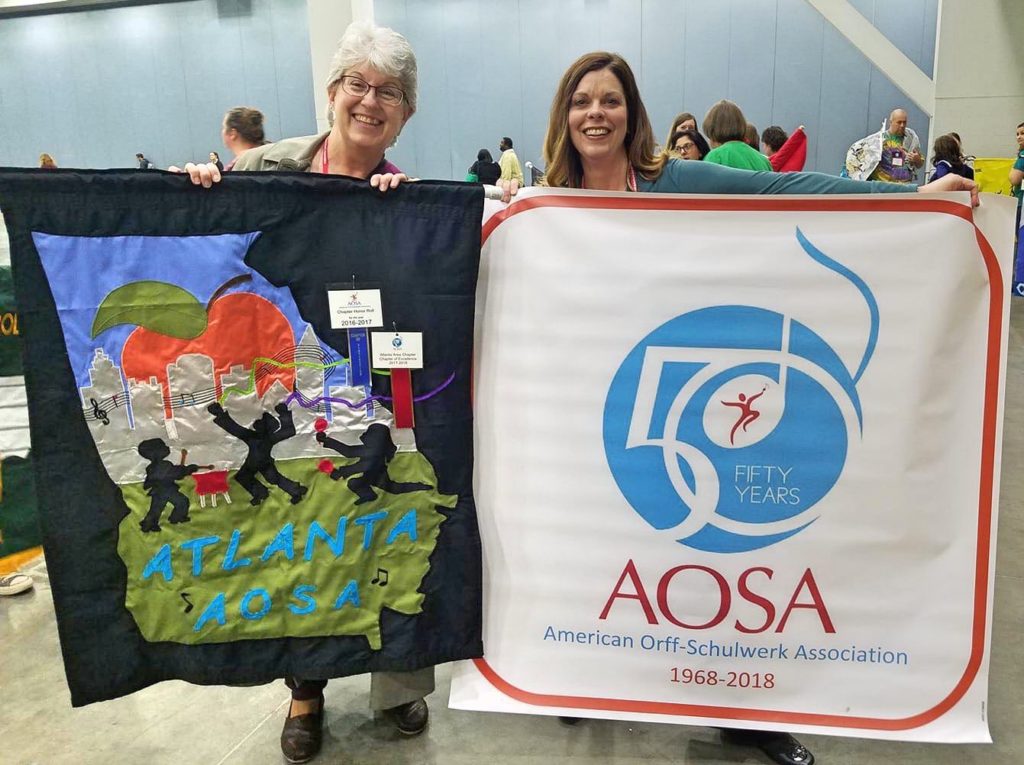 ---
The purpose of the Atlanta Area Chapter of AOSA is the following:
-To promote and encourage the philosophy of Carl Orff and to support its implementation.
-To distribute information relevant to the activities and growth of Orff-Schulwerk.
We Believe…
-Music is a living force vital to the education of every child.
-The opportunity to create speech, movement, and music in an ordered framework should be made available to all children.
-It is important to develop trained teachers and to inform parents and communities of this educational philosophy.